Short film, podcast and plastic works take over Articulate in August 2020

The love and bewilderment of motherhood, the journeys of strong First Nations women, exposing domestic violence, celebrating the bonds of friendship, the plastic in our ocean, the beauty of music, not to mention the historic period we are living under – Corona.
Responding to the challenges of Corona, Voices of Women at Articulate brings Australian women's lives and their creativity sharply into the spotlight to launch a film, exhibition and podcast.
Voices of Women has transformed its annual writing competition, performances of live rehearsed readings and artist collaboration into a powerful and magnetic Corona program.
Short film CLEARWAY (Corona) streaming for two nights only
Rox De Luca's work at Articulate in Leichhardt
Apple podcast of new short Australian stories 
'This program is about stories unique to Australian women and speak of our real life and our imagined lives, coming together in a collage that is diverse, from women of all ages, backgrounds and talents. It's a celebration of our differences and our commonality, the challenges and moments of beauty from our unique and personal perspectives,' said Voices of Women Director Lliane Clarke.
CLEARWAY (Corona)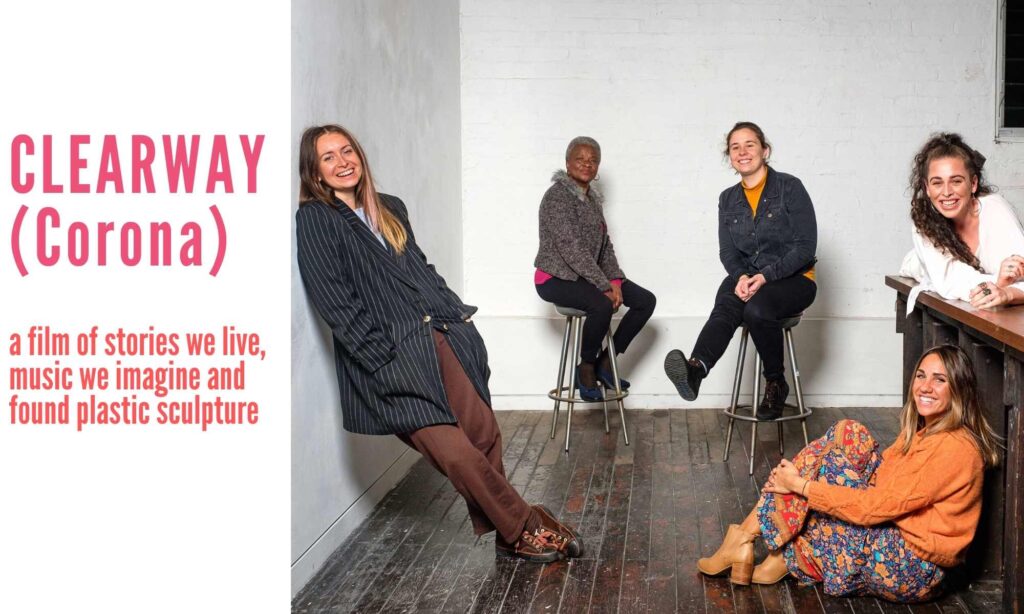 Streamed only across two nights, this film explores short, punchy monologues about life's spectrum written by Australian women all over the country. 
Bringing the stories to life are outstanding Australian theatrical and film actors Julia Christensen, Claudette Clarke and Bellatrix Scott, alongside two award-winning poets – First Nations writer Kirli Saunders and leading Australian and Irish poet Anne Casey .
The film interweaves the performers with solo musicians playing new Australian music by composer Elizabeth Jigalin, set against a backdrop of sculptural forms by renowned artist Rox De Luca that draw attention to the serious global issue of plastic waste.
Dates and Times
Thursday 27 August at 6pm AEST
Friday 28 August at 6pm AEST
Ticket price supports working artists. Booking fee goes to close the education gap for young women.
Tickets: https://events.humanitix.com/clearway-corona
Rox De Luca, 'Still gleaning for plastic on the beach'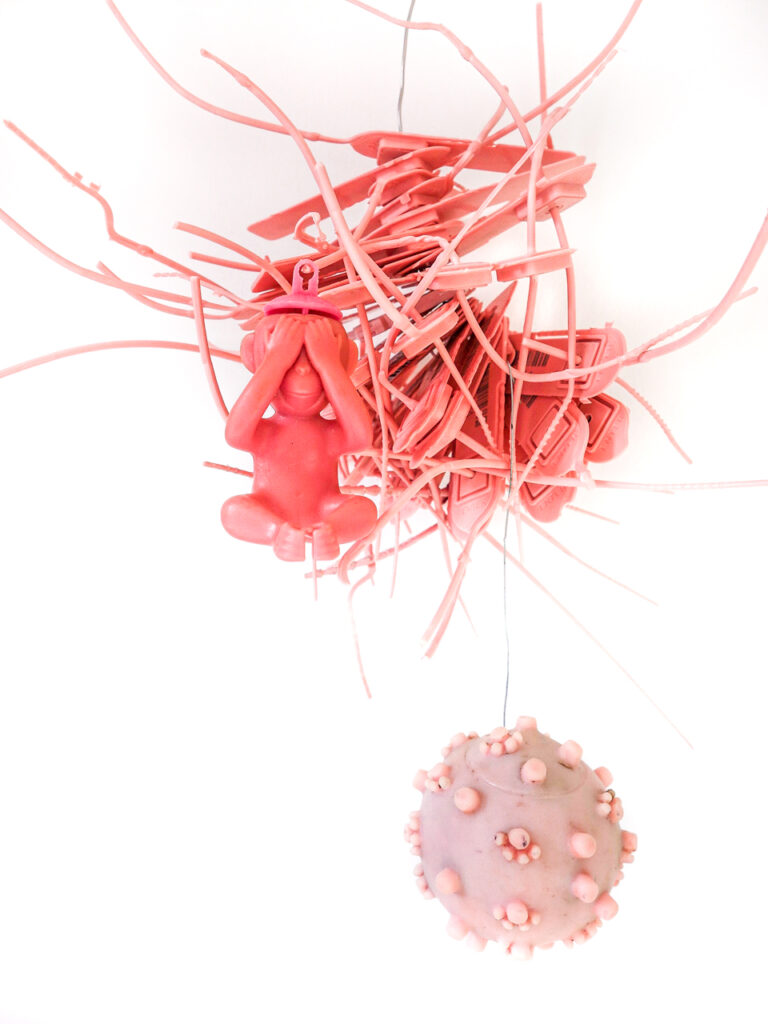 Rox De Luca, 'Still gleaning for plastic on the beach' is open at Articulate from 14 August – 30 August. Rox collects the plastic that would be adrift in the ocean and creates stunning sculptures.
'On Bondi Beach, my local beach for a time it seemed that beachgoers couldn't maintain the new normal of 'social distancing'. So the Council closed the beach. It is open now. Given that closure of Bondi Beach, I went for solo walks to Rose Bay Beach where I could discreetly continue to glean for plastic on the beach. That is my everyday work practice.
'At times I combine coastal plastics I find in my daily walks with pristine single-use industrial plastics I source from other places. Sometimes I use these bits on their own.'
Dates and Times
Open 14 – 30 August.
Open Saturday – Sunday, 11am – 4pm (or other times by arrangement with the artist). 497 Parramatta Road, Leichhardt. Free.
Voices of Women PODCAST of short Australian stories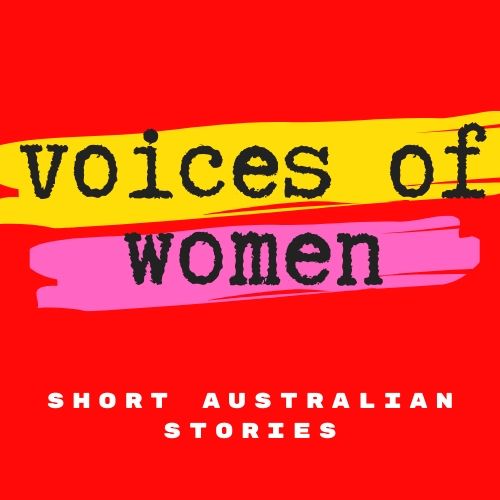 There are so many stories to tell, we had to launch a podcast here. Short pieces, poems and interviews are released on Apple read by actors and performers: a series to capture your imagination and transport you to another world.
MORE INFO
Contact: Lliane Clarke, Director and Producer
e: monologue@optusnet.com.au
0423 853 210